I was asked to design the artwork by Judith, the owner of Fine Fettle
Fibres, for her newly commissioned yarn – Northumbrian Rose, which is a beautifully soft blend
of Blue Faced Leicester wool from Hexam, alpaca from Old Felton, and 40% rose fibres.  The label also includes the black and white Northumbrian tartan, and picked up on the colours of all eight yarns in the range.
It can be seen at https://www.finefettlefibres.uk/yarn/fine-fettle-fibres-northumbrian-rose
In February 2015, I was awarded a Silver medal by the Royal Horticultural Society for my set of seven paintings of crab apples from RHS Garden Hyde Hall.  I have applied for space in the 2020 Botanic Art and Photograph exhibition at Lindley Hall, and am waiting to hear if I have a place.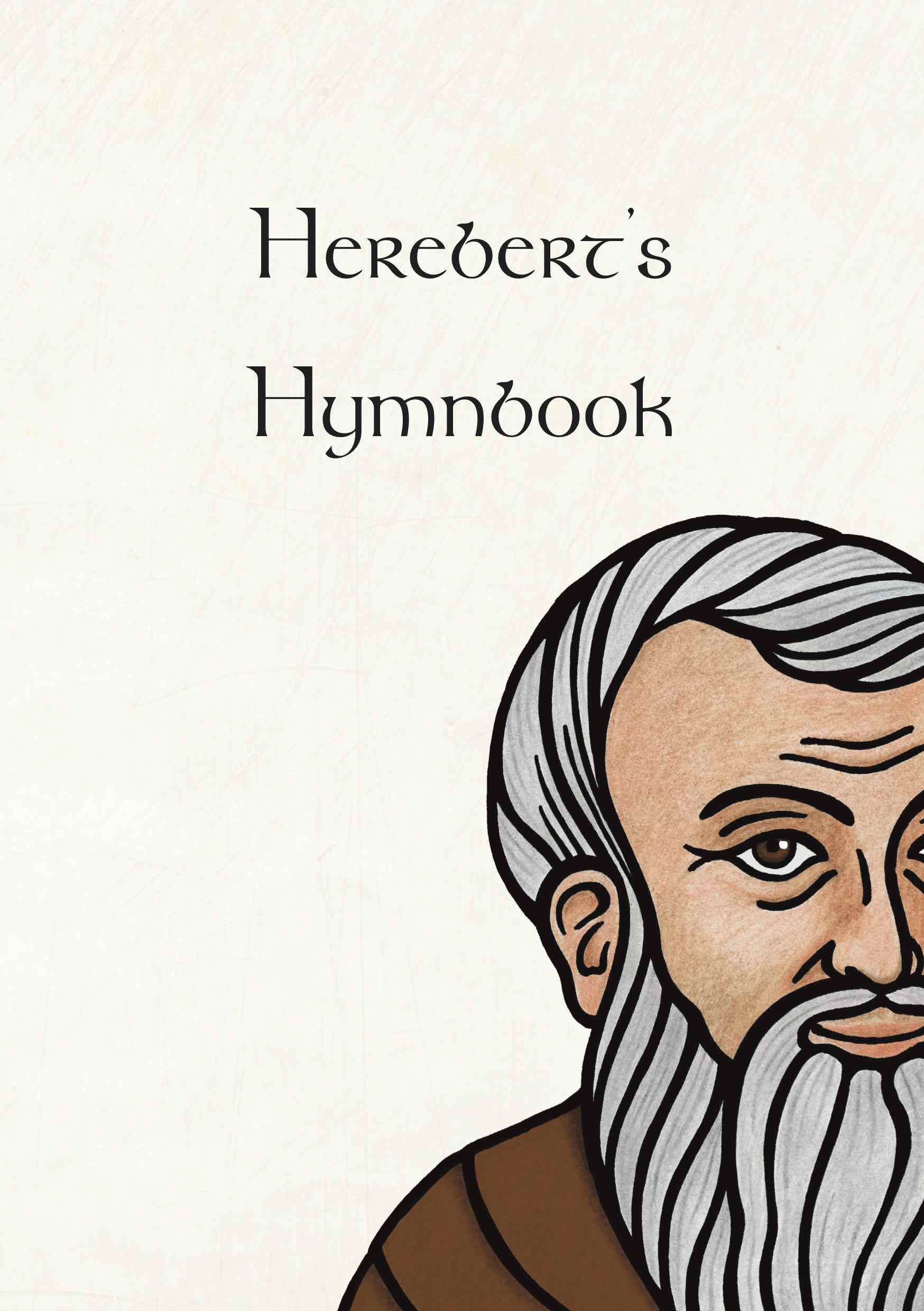 I was also asked provide the artwork for a small book: 'Herebert's Hymnbook' tells the story of Herebert of Derwentwater, a seventh century priest and hermit whose soul friend was St Cuthbert. It also contains eight poems by Andy Raine and Bailey Thaw. It is available from the Community online shop (see the link below).
I will be continuing with my regular illustrations for ParishPump, the online resource for the editors and compilers of Parish magazines.
Greetings cards
The following designs are available as greetings cards from the Northumbria Community Online shop: 'Deep Peace' (Gaelic Blessing), 'Labyrinth', 'Hollow of
His hand' (May the road rise up to greet you), 'Wings and waves Celtic cross',    'May the peace', Wind, water, flame – the Holy Spirit',  'Wingshadow', 'Times and Seasons', 'Blessings' and 'Small Boat, Wild Sea'

Find the cards at
https://www.northumbriacommunity.org/shop/
Exhibitions and Events
There are currently no upcoming events.
If you have any questions about my work, please email me using enquiries@francescaross.co.uk
Please feel free to add comments; (there may be a delay before they are displayed as there is a filter system in place to trap spam or abuse).
Please also note that all pictures on this site are copyright.  My artwork can take days or even weeks to create.  Because of this, photos of my work on my website has had my logo superimposed on it.  The host for my website also keeps a record of any links from other people's websites to my own.  If you wish to set up a link from your website to mine, please get in touch to get my consent first.